Introducing Jon Badrock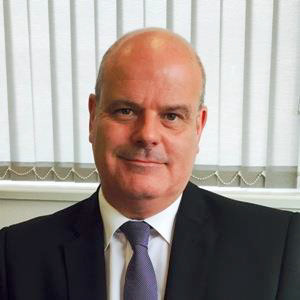 Manufacturing and Interim Management Professional
Jon founded JPB Management and Consultancy Services Ltd in 2016 with the aim of providing a "one stop service" to manufacturing and engineering companies that need specialist help on a short to medium term basis. The main services that we offer are interim management, consultancy and advisory in areas such as: transformation; transition; organisational design and restructuring; contract negotiation; profitable, organic business growth; merger and acquisition; strategy development; programme management; supply chain management; cost reduction; efficiency improvement; supplier and customer relationship management; due diligence and project management.
Jon's Career and Mission
Jon's career spans over 30 years from the time that he graduated with a B.Sc.(Tech) Hons Degree in the Science and Technology of Materials from the University of Sheffield. From that point his career has progressed through the positions of graduate trainee, design and manufacturing engineer, production and operations manager, operations director, site director, managing director, chief operating officer and chief executive officer.
Jon has worked in a variety of industrial companies across a range of industrial sectors with particular emphasis on:
Aerospace
Automotive
Valves
Capital Equipment
Precision Engineering
Defence
Castings
Heavy Engineering
Jon has operated successfully in companies with diverse ownership structures such as foreign owned multi-nationals, UK PLCs, SMEs owned by individuals or venture capitalists and even a state monopoly.
This breadth and depth of experience means that Jon can add value to a range of companies in the industrial sector without the need to rely on large support teams. His network can mobilise at short notice to address the problems that your company is facing.
JPB Management and Consultancy Services Ltd and its associates have contributed to a variety of companies. Examples of significant achievements include:
Increased output from the Shanghai facility of a global business from $100K to £500K per month over a period of 16 weeks by developing and executing a detailed action plan with Chinese colleagues.
Won two major contracts totalling £14m of highly profitable revenue by mobilising the team to offer turnkey engineered packages to demanding contractors, government ministries and consultants particularly in the Middle East Region.
Produced a £1m/annum turn around to achieve profitability by generating organic growth, meeting demanding customer requirements and focusing on higher margin business.
Set the sales strategy in a machine tool manufacturing company which led to winning new business totalling $12m with prestigious, blue-chip customers.
Eliminated £1m per annum of fixed overhead by successfully integrating two manufacturing facilities into one without compromising customer service and managing difficult industrial relations problems.
Generated annualised cost savings of $1.25m by relocating the engineering and research and development facility in USA to China, the UK and Holland.
Developed a new strategy to grow sales and diversify into new markets in the UK and continental Europe by identifying new sectors for business development and appointing agents in France and Germany.
Generated £375k of additional profitable sales by enhancing the machining capabilities of the organisation to improve the service offer and add value to the cast product range.
Produced an operating profit of £833k in the last financial year of trading by eliminating annualised costs of £100k and increasing OTD performance to 98% for key accounts.
Increased output and productivity by 15% by introducing new shift patterns and improving the MRP planning system to manage bottlenecks more efficiently.
To read more full case studies please visit the case studies section.
Jon can get to the heart of problems quickly, propose solutions and initiate action plans quickly and effectively.
Jon's practical, hands-on approach is supported, informed and enhanced by excellent formal qualifications primarily an MBA which he obtained from Strathclyde Graduate Business School. This approach has yielded significant benefits for clients which can be seen under the case studies section.
Free No Obligation Assessment
If you would like a free no obligation assessment of what we can do for your business please get in touch via the contact details below with a brief description of your project or use the enquiry form on our Contact page.
We will respond within 48 hours and start the process of addressing the issues that are specific to your organisation.
Contact Jon
Call +44(0)7881 518701
Call +44(0)161 406 8664