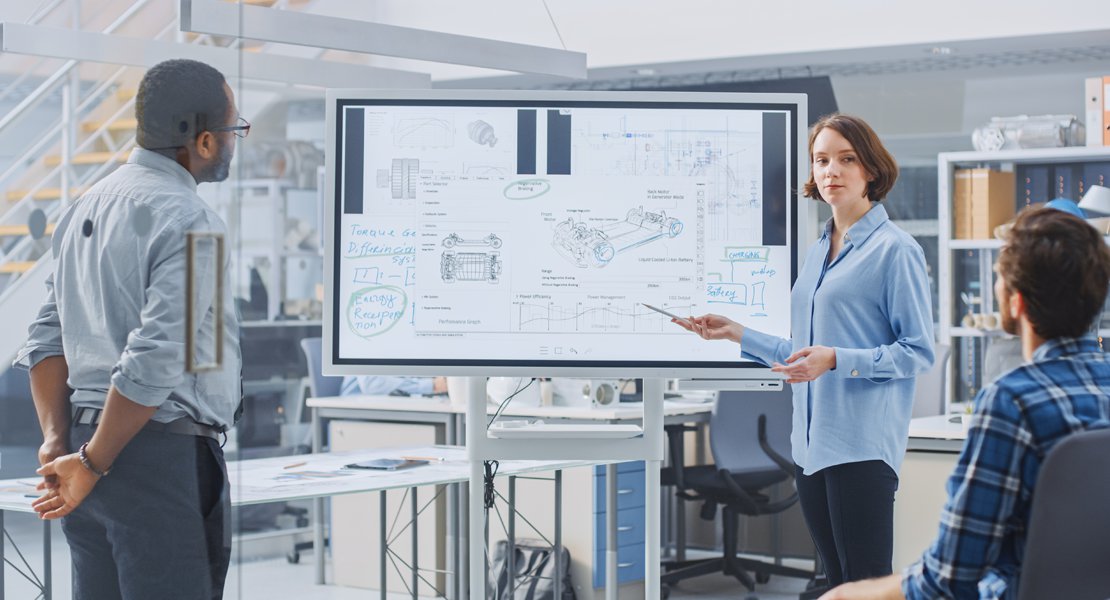 The goal of JPB Management and Consultancy Services Ltd is to add value to clients' businesses.
This is always performed by people who have vast experience and a proven track record of success in leading industrial businesses. We know that people are the key to success and we engage directly with all stakeholders to understand the problem and then work with them to address the issues. We know that jargon and management speak turn off most people and do nothing to enhance the performance of a business.
Our approach is to involve employees from the beginning, examine the financial and non-financial measures of performance and agree action plans to address problems and issues.
We know that employee involvement is crucial and are adept at involving people in the work. The skills and techniques are learned and developed by employees leading to a longer term and more sustainable way of improving the performance of the business. We become part of the team, which is rare. We can lead, guide and advise the teams because we have done it before and know what it takes to succeed.
Our main areas of expertise are:
Turnaround
Transformation
Restructuring
Cost Reduction
Efficiency Improvement
Due Diligence
Profitable Organic Growth
Contract Negotiation
Advisory Work
Merger and Acquisition
Supply Chain Management
Project Management
Organisational design and restructuring
Strategy development
Programme management
Supplier and customer relationship management
We are adept at reviewing under-performing companies and bringing about long-term sustainable improvements that maximises value for shareholders and employees alike.
The landscape in the manufacturing world has changed beyond recognition in recent years and we continue to play a leading role in this process with a range of organisations.
JPB Management and Consultancy Services and its associates have huge experience of restructuring businesses around the world which has led to cost savings, greater efficiencies and more effective management processes.
We have vast experience and a proven track record of generating cost reductions in supply chain and operations across a variety of industrial sectors around the globe.
Working in conjunction with team members we are highly skilled at implementing Lean Techniques and Continuous Improvement programmes to improve and maintain efficiencies throughout the value chain of any organisation.
Having managed the acquisition and disposal of businesses we can advise, lead and manage due diligence activities to minimise potential risks to our clients.
Through innovation and contract negotiation we have produced significant improvements to many companies' top and bottom lines.
Jon alone has a huge amount of experience across a variety of functions supported by very reputable formal qualifications that enables JPB Management and Consultancy Services Ltd to offer a capability for advisory work that is difficult to find in one place.
We can offer comprehensive advice on mergers and acquisitions based on experience, extensive research and the production of published academic papers on the subject.
We have over 30 years' of proven experience in managing and optimising supply chains to maximise performance throughout the value chain.
Our project management skills range across capital investment, contract delivery, organisational restructuring, relocation, appointment of suppliers and a whole host of other business critical activities.
We are available to advise organisations on the practical, legal and moral issues relating to organisational design and restructuring or alternatively we can manage the whole process from the beginning to end.
We have developed and implemented successful business strategies in many different organisations and can provide expert opinion and advice or an interim management service to provide focus and new ideas for client organisations.
We know that the full value chain is important and we can deploy expertise to enhance relationships with suppliers and customers thus generating competitive advantage.
Free No Obligation Assessment
If you would like a free no obligation assessment of what we can do for your business please get in touch via the contact details below with a brief description of your project or use the enquiry form on our Contact page.
We will respond within 48 hours and start the process of addressing the issues that are specific to your organisation.
Contact Jon
Call +44(0)7881 518701
Call +44(0)161 406 8664